---
Long Distance Wireless Links
Extend your connectivity over a long distance, or to places where cables can't easily be run. Point-to-Point and Point-to-Multi-Point wireless links create reliable, dedicated wireless connections between places that cables can't reach.
Request a Quote
---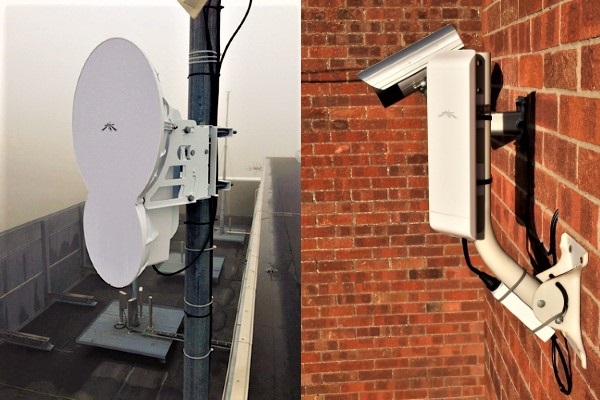 Long Distance Wireless
With use of purpose-built wireless radios, it's possible to create reliable long distance wireless links capable of speeds up to 1Gbps over distances as far as 50 miles. We offer a variety of affordable solutions for both short and long-distance applications. If you just need an internet connection in a remote or temporary location, you may want to consider our Mobile Broadband options.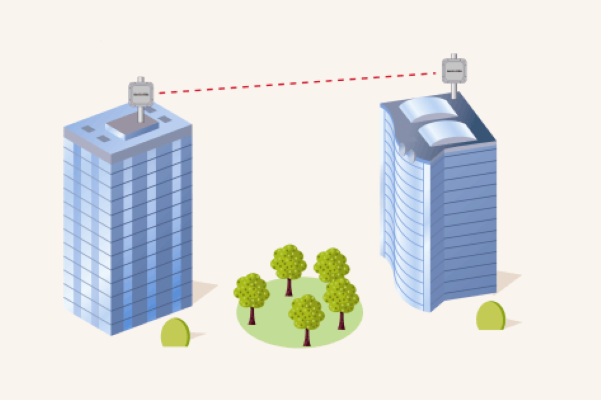 Point-to-Point (PtP)
Point-to-Point Wireless Links are used to extend connectivity to places where it is not practical to run a cable. We can create a wireless bridge between two points providing there is a clear line-of-sight and power available at both ends. Common applications for PtP links include IP CCTV, VOIP Phones, Extending Internet Connections and Linking Sites.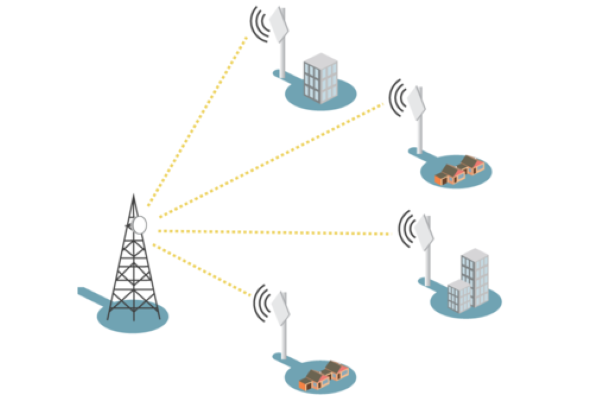 Point-to-Multi-Point (PtMP)
Point-to-Multi-Point Wireless Links allow for multiple long-distance wireless connections from a single point. PtMP has the same applications as PtP, but is used for larger network deployments where multiple sites or devices need to be connected to a single point. PtMP will require power and a clear line-of-sight to every point.
---
Proudly in partnership with: